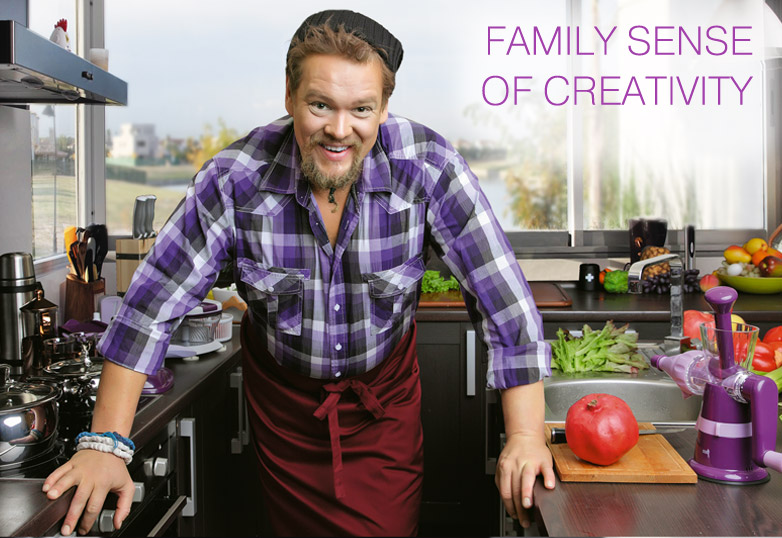 We are pleased to introduce our new trade mark of cookware, bakeware and kitchen utensils – Augustin Welz®.
We create our collections with the following core features: modern and ergonomic design, high quality materials and latest technology innovations. Our mission is to turn your kitchen into a place of family values. Let your cooking and eating space be a creative environment filled with positive emotions and delicious flavors of the home-made cuisine.
Augustin Welz® products will take care of all your cooking drudgery. Our goods will help you fulfill your culinary fantasies and surprise your family with amazing dishes. Our multifunctional and easy to use items are an excellent choice to gain professional results in home-made cooking. Thanks to stylish and modern design they will fit any kitchen interior.
We strive for our products to improve the sense of creativity, love and support in your family.
We asked our friend Ville Haapasalo – famous Finnish actor, restaurateur and culinary TV-show host, to introduce our Violet collection.
With best wishes,
Augustin Welz Team